As a young boy he rode horseback for miles through the countryside around his home. With a 4 x 5 camera, borrowed from his high school photo department, he began to photograph the mountains and desert of his homeland. At the age of 16, his first award-winning photograph was published, an image of a live rattlesnake coiled on a bleached cow skull.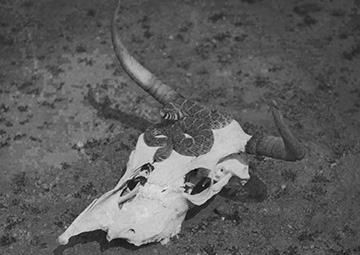 Jerry not only appreciated the unique beauty of the Southwest, but marveled at the prehistoric Indian cultures from this area. Little did he know that finding broken pottery shards and stone tools would lead to an appreciation of Indian art and the publication of thousands of his photographs of Native American peoples and their art.
While in high school, he traveled to the Navajo and Hopi country with a YMCA group sponsored by Barry Goldwater. Although his interest in Indian cultures was rooted in the prehistoric ruins of his homeland, this trip created a desire to know more. He and Lois (his wife of sixty-four years) spent years studying the cultures and visiting with the people; photographing and writing about their pottery, jewelry, kachina carvings, weaving, basketry, culture and much more. Jerry's collection of photographs of Native Americans, their homeland and their art is unsurpassed.
Noted for his sensitive portrayal of Native Americans and striking photographs of American Indian art, he shares his experiences by capturing on film the essence of the people, their art and the landscape. Many of his one-of-a-kind images are rare, allowing the viewer to enjoy seeing places they will never visit and being introduced to people they will never meet.
The beauty and drama of his landscape photographs seem to draw one into the scene. Large format (4 x 5) cameras were used in photographing scenics and still lifes, resulting in spectacular clarity and sharpness of each image.
One of the most widely published photographers in the Southwest, Jerry has had fifteen books published, five of which were written by his wife, Lois. Scores of other books contain major segments of his work. His photographs have appeared in National Geographic magazines and books, Smithsonian Magazine, National Parks publications, Reader's Digest books, Sunset, Native Peoples, American Indian Art and many other publications. He has been profiled with portfolios of his work in numerous magazines such as Outdoor Photographer, Art West, Native Peoples, American Indian Art and Arizona Highways. More than 1,500 of his photographs have appeared in Arizona Highways books and magazines. Five issues of Arizona Highways magazine have been devoted entirely to his work, an achievement unparalleled by any other photographer. He is also featured in a PBS special Legends & Dreamers of Arizona Highways.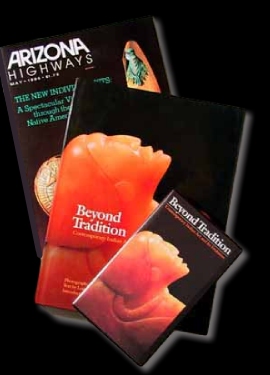 Jerry has received numerous awards including the Communication Arts Award for his outstanding documentary of the Hopi Indians and the National Cowboy Hall of Fame award for the Most Outstanding Art Book of 1988, Beyond Tradition: Contemporary Indian Art and Its Evolution, written by his wife, Lois. They also received a Rocky Mountain Emmy Award for their documentary video of the same name.
Jerry's striking photographs can be transformed into fine art prints and large murals for interior décor, and are often used to decorate hotels and corporate offices as well as private homes. His work is also available for publication in books, magazines, brochures and for other advertising purposes.
FROM THE JULY 2016 ARIZONA HIGHWAYS MAGAZINE BY KAYLA FROST
JERRY JACKA, ICONIC PHOTOGRAPHER
"Photographer Jerry Jacka's name has been echoing through the halls of Arizona Highways' World Headquarters for decades. In our July 1976 issue, then-Editor Tom Cooper said Jacka had contributed "well over, 1000" photographs, mostly of scenic landscapes and Native American art, in the preceding 18 years. He contributed many more since, and he's also published several books, often in collaboration with Lois, his writer wife of 64 years. The Arizona native has found joy not only in creating his art, but also in relationships he's formed while doing it. That includes a partnership with Stewart Udall and Jacqueline Kennedy Onassis, with whom Jacka worked on a book about Francisco Vàzquez de Coronado's 1540 expedition. Onassis called Jacka a "poet of the camera," a statement that helps explain why his photographs are still gracing the pages of Arizona Highways".
All photographs are copyrighted and may not be reproduced in any form without the written consent of Jerry Jacka Photography